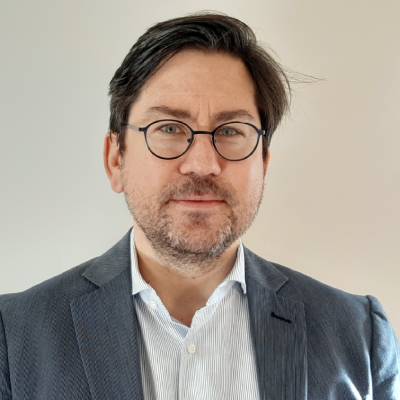 Ordinario
Dipartimento di GiurisprudenzaDipartimento di Scienze Politiche
Curriculum
Robert Schütze is Professor of Comparative Public Law (Part-time) at LUISS. Schütze is a constitutional scholar with a particular expertise in the law of the European Union and comparative federalism. He is the author of three textbooks with Oxford University Press on "European Constitutional Law", "European Union Law" and the much shorter "An Introduction to European Law" (a website dedicated to these textbooks can be found here). He has also co-edited the Cambridge Companion to Comparative Constitutional Law (a companion website to which can be found here).
He has published three monographs with Oxford or Cambridge University Press (with a fourth one under way) and has so-far edited eight collections. As an editor, he has co-founded (with Richard Albert), the Oxford Comparative Constitutionalism Series that aims to explore the horizontal and vertical links between local, national or global constitutional structures. He equally co-directs (with Piet Eeckhout) the Oxford European Union Library, and (with Nicola Lupo) the Hart Series on Parliamentary Democracy in Europe. He is also the co-editor of Oxford University Press' flagship Yearbook of European Law and co-edits (with Takis Tridimas) the "Oxford Principles of European Union Law", whose second volume is currently in preparation.
He is a permanent Visiting Professor at the College of Europe (Bruges). In the past, he has been a Visiting Professor or Fellow at the British Institute of International and Comparative Law (London), the Centre for European Legal Studies (Cambridge), the Institute of European and Comparative Law (Oxford), the Max-Planck Institute for Comparative Public Law and International Law (Heidelberg). He has been a Fulbright-Schuman Fellow at the Centre for European Studies at Harvard University and a Braudel Senior Fellow at the European University Institute. Trained as a lawyer and a political scientist, he holds a Ph.D. in law from the European University Institute and a Ph.D. in political theory from the London School of Economics. He is a Fellow of the (British) Royal Society of Arts.
In the past, he has been the principal investigator of the "Neo-Federalism" Project – funded by the European Research Council. The project investigated how political power should be divided within and among national peoples, and especially analysed whether the federal principle could prove a philosophical key to contemporary legal developments in the international and (sub)national spheres. More detailed information about the project and its members can be found here.