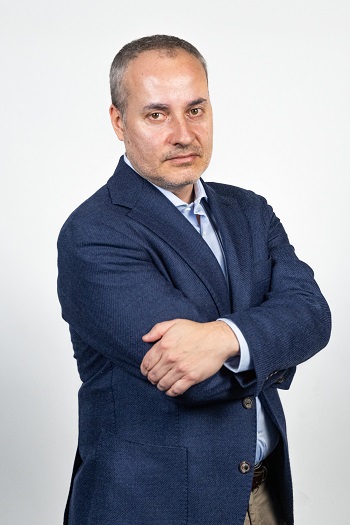 Curriculum
Jorge E. Viñuales is a professor at the University of Cambridge, where he holds the Harold Samuel Chair of Law and Environmental Policy, and at LUISS (part-time), which he joined in 2021 as visiting professor of international law. He is also a Member (Associé) of the Institut de Droit International, the Chairman of the Compliance Committee of the UNECE/WHO-Europe Protocol on Water and Health, the co-General Editor of the ICSID Reports, the General-Editor of the Cambridge Studies on Environment, Energy and Natural Resources Governance, a member of the Panel of Arbitrators of the Shanghai International Arbitration Centre, and the Director-General of the Latin American Society of International Law.
Jorge has wide experience as a practitioner, both in an advisory and a litigation context. He was associate, counsel, and of counsel with two major law firms specialised in international law for over a decade. In addition to his work for the UNECE/WHO, he has served as arbitrator, counsel, co-counsel, expert and, earlier in his career, as secretary of arbitration tribunals in inter-State, investment and commercial disputes. He regularly advises governments, companies, international organisations or major NGOs on different matters of environmental law and policy, investment law, human rights, maritime delimitation and public international law at large.
A dual Swiss/Argentine national, Jorge was educated in France (Doctorat - Sciences Po, Paris), the United States (LL.M. - Harvard Law School), Switzerland (Licence and Diplôme d'études approfondies in international relations - HEI; liz jur – Universität Freiburg; Licence and Diplôme d'études approfondies in political science – Université de Genève), and Argentina (Abogado – UNICEN). His native language is Spanish and he is fluent in English, French and Italian.
Jorge has published widely in his areas of specialty (environmental and climate change law, energy law, and international investment law and arbitration). Some representative works from the last decade include:
The International Law of Energy

(Cambridge University Press, forthcoming in 2021)

Cassese's International Law

(Oxford University Press, 2020, with P. Gaeta and S. Zappala)

The UN Friendly Relations Declaration at 50: An Assessment of the Fundamental Principles of International Law

(Cambridge University Press, 2020, editor)

ICSID Reports, vol. 18: Defence Arguments in Investment Arbitration

(co-ed with M. Waibel)

The Oxford Handbook of Comparative Environmental Law

(Oxford University Press, 2019, co-ed. with E. Lees)

Experiments in International Adjudication: Historical Accounts

 (Cambridge University Press, 2019, co-ed. with I. de la Rasilla)

The Rio Declaration on Environment and Development. A Commentary

(Oxford University Press, 2015)

International Environmental Law

(Cambridge University Press, 2015, second edition 2018, with P.-M. Dupuy)

The Foundations of International Investment Law

(Oxford University Press, 2014, co-edited with Z. Douglas and J. Pauwelyn)

Foreign Investment and the Environment in International Law

(Cambridge University Press, 2012, reprint 2015)

Environmental and Energy Law: International, European and Comparative Dimensions

(Edward Elgar, 3 volumes, 2017, co-edited with E. Lees)

Diplomatic and Judicial Means of Dispute Settlement

(Martinus Nijhoff, 2012, co-edited with L. Boisson de Chazournes and M. G. Kohen).